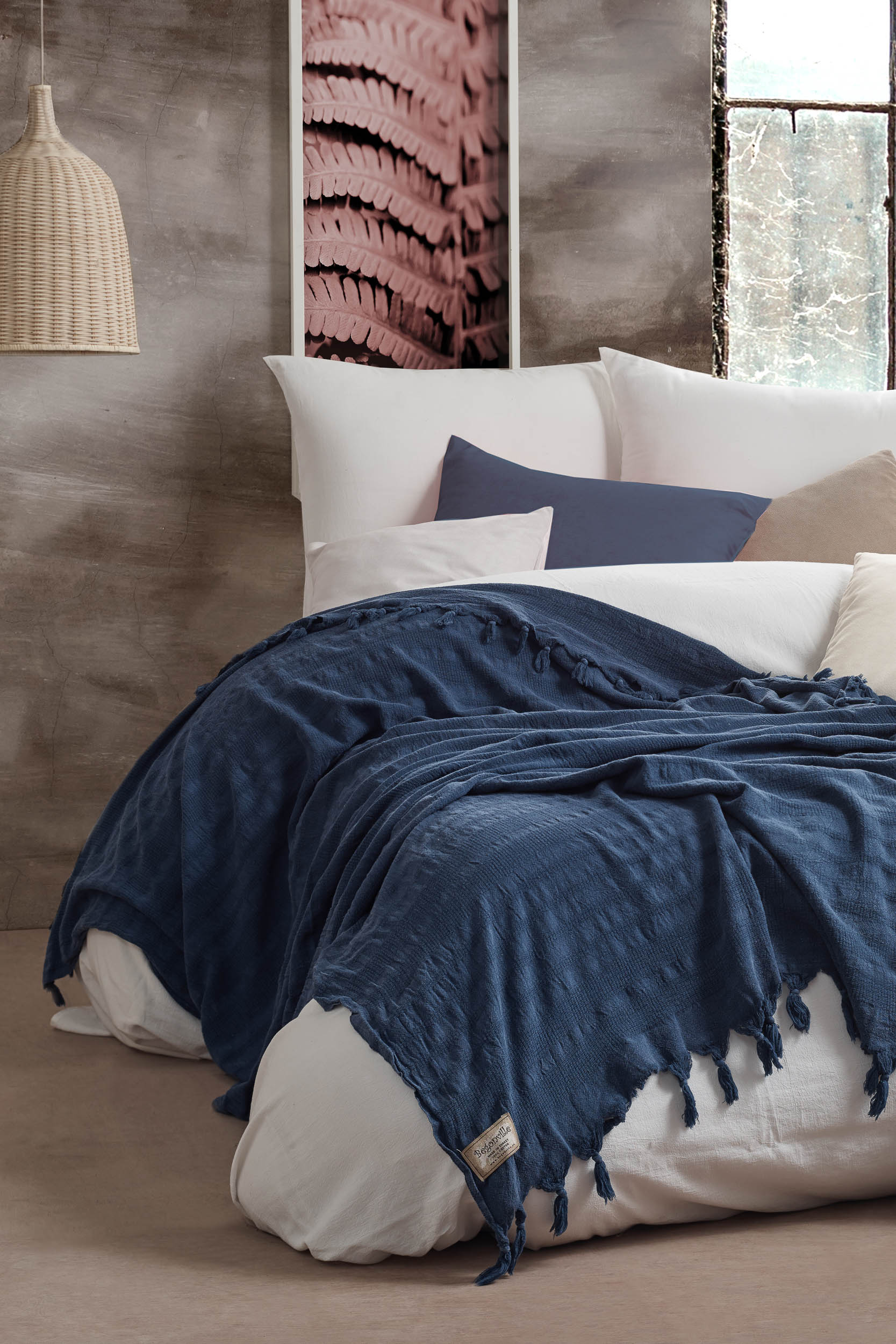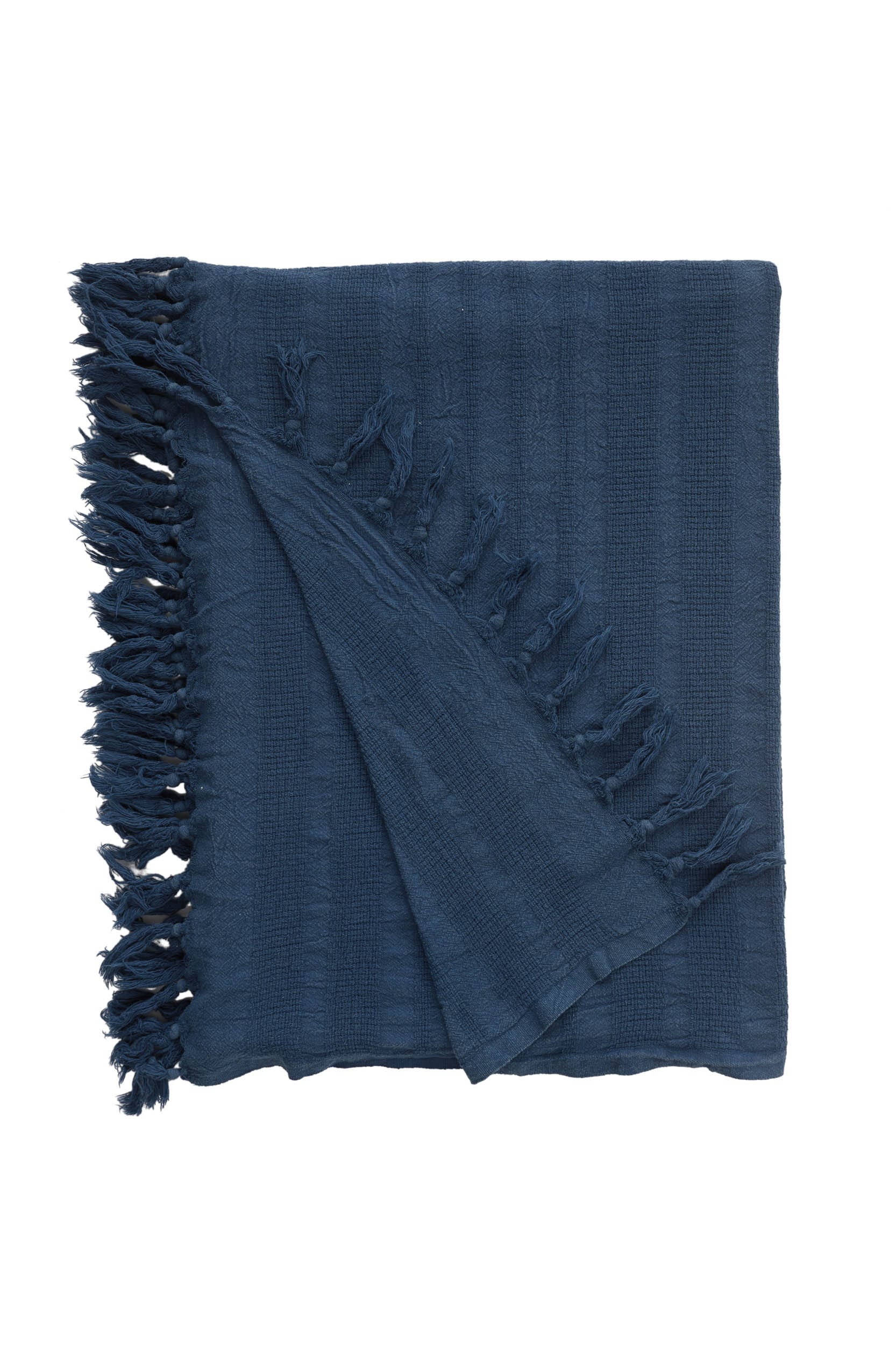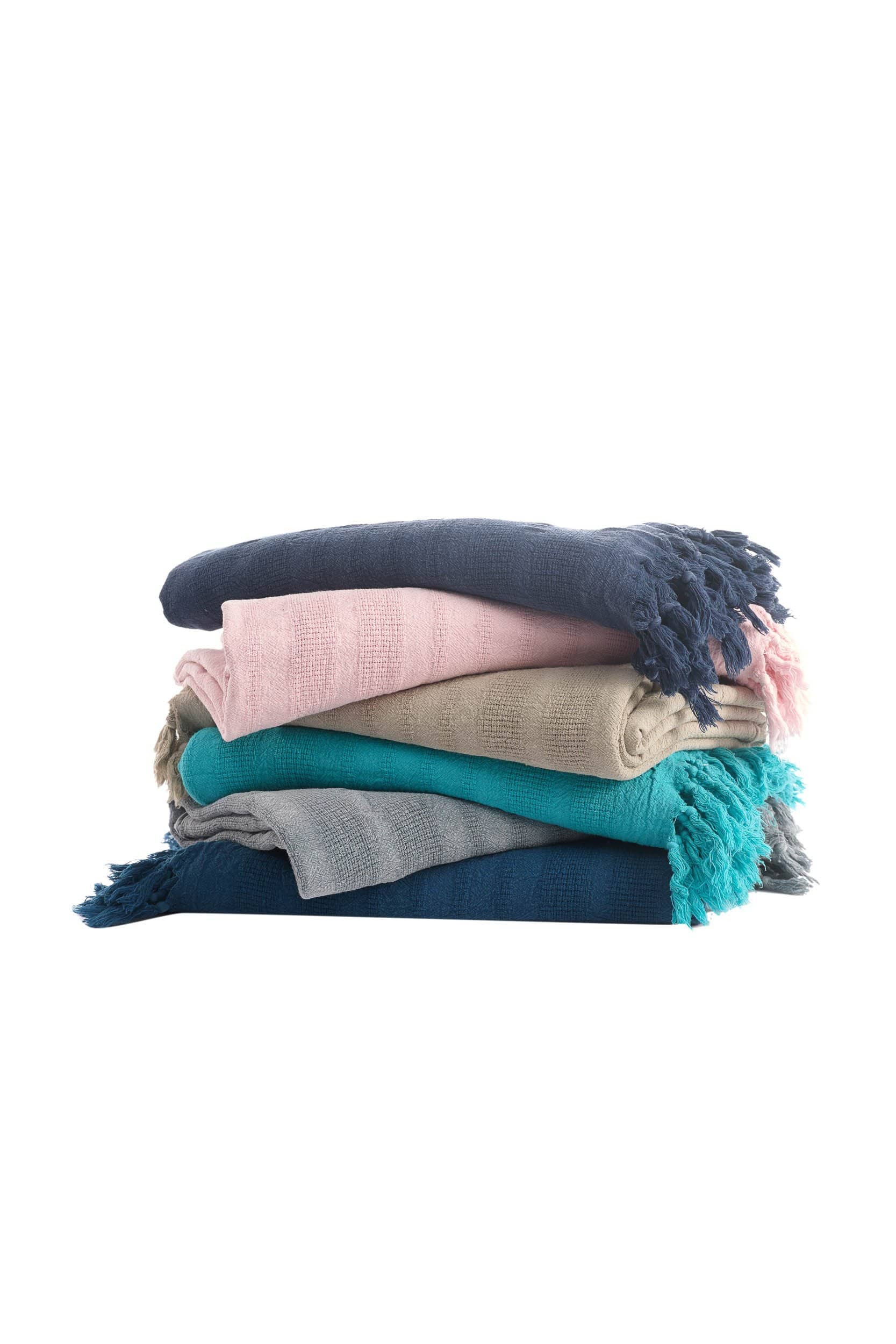 Rhye Dyed Cotton Bed Blanket - Navy
---
Description
Shipping & Returns
Care Guide
Dyed with vintage processed colors, Rhye gives out the extremely soft and thick nature of a stone-washed throw without its environmental impacts.
Its alternating looming that changes between plain and woven textures makes stripes on the throw, creating a texture that is playful and warm.
Comes with and tied tassels and six distinct colors: Navy, Pink, Grey, Oil Green, Emerald, Beige
Designed in Istanbul, Made in Turkey. 
160 * 240 (cm) - 63 * 95 (inch)
600 grams - 21 ounces
100% Organic Turkish cotton
Dyed & Processed Product
Alternating Looming
Tied - Handmade Long Tassels
Reversible
Oeko-Tex certified, this item is made using eco-friendly production methods and free from over 300 harmful chemicals, toxins or irritants.
All orders are FREE, worldwide. We ship with DHL Express.
Our priority is 100% satisfaction from your purchase at Begonville. In order to keep your products looking like the first day, please check out the caring instructions at the product's labels. 

If you are happy with your product, you may return it within 14 days after your purchase is received.

Please check out our FAQ page for more information.
In order to keep your product pristine, please take care with the following:
Please wash at the slowest setting your washing machine can do. It is usually marked as "Gentle mode" in most machines.
Please do not use acidic chemicals like bleach.
Our gauze fabric has crinkles that is characteristic of its nature. It can be flattened out by hanging it for prolonged periods. In order to fix this, you can wash the product again and it will be back to its original form. For this reason, we recommend drying it by laying it out at a flat surface.
Ironing is not needed and is not recommended.
If you have questions, you can contact us or check out our FAQ page for more information .
Rhye Dyed Cotton Bed Blanket - Navy
Fast Delivery
All orders are shipped within 24 hours on business days, including Saturday.
more info...
Tracking
All shipments comes with a tracking number that you can check your status whenever you want.