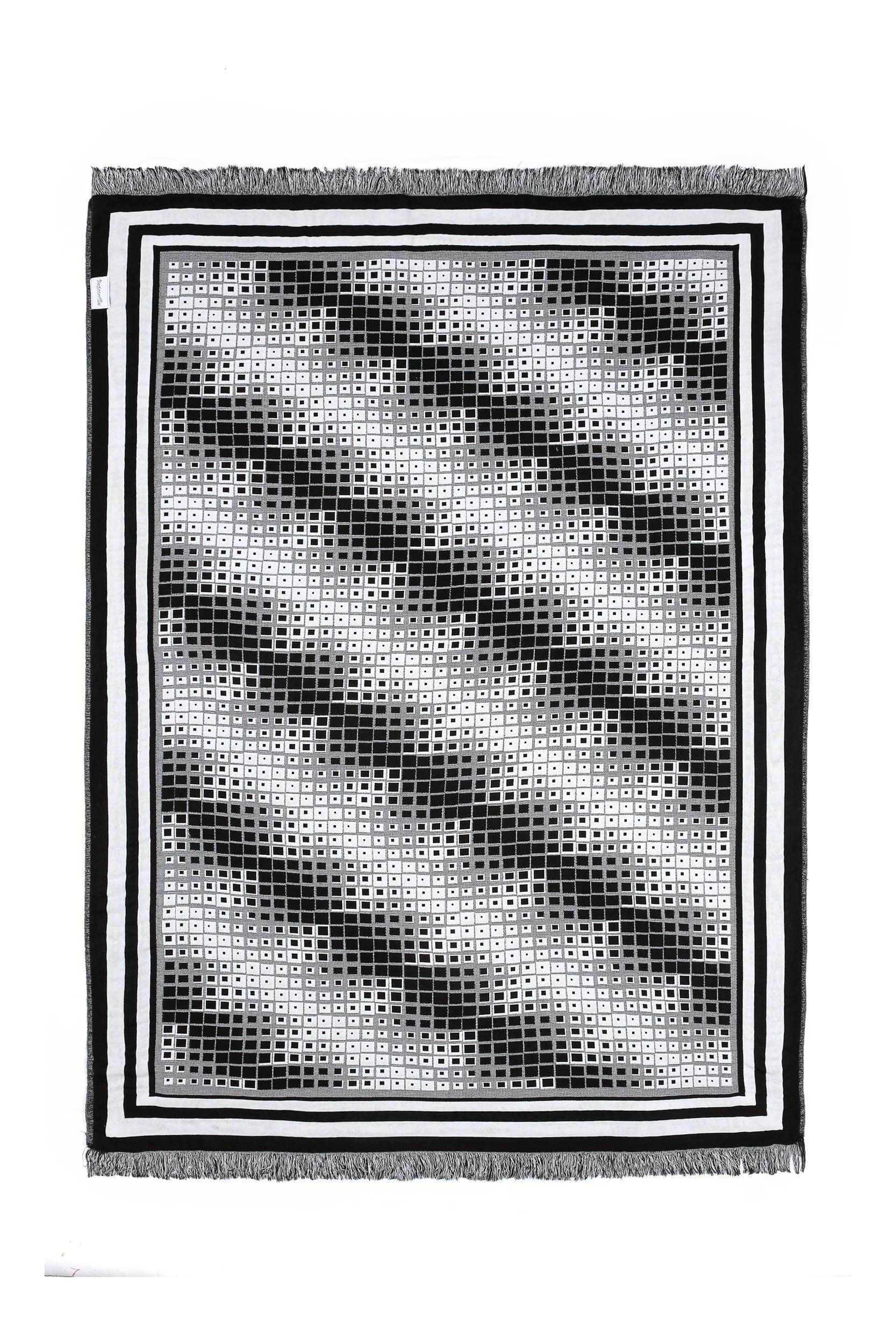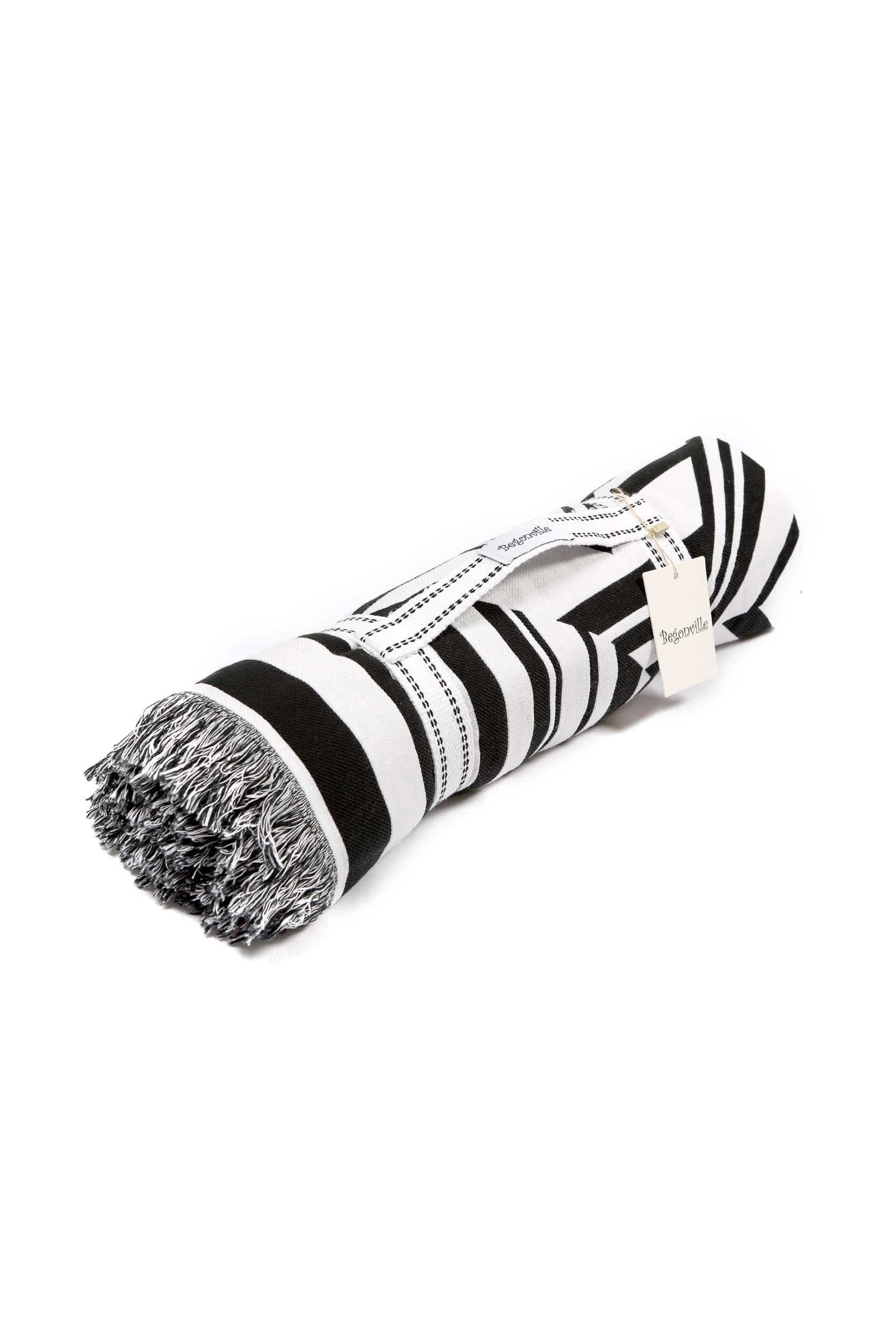 Black & White Cotton Throw - Moire
---
Description
Shipping & Returns
Care Guide
Our Black & White Collection is a culmination of our looming tech represented in edgy designs. Their multi-layered and alternating weave gets its a great look and feel.
From the refraction shapes of the Mirrors, to the alternating mandala designs of Acorn, to the waveforms of Meta, to geometric galore of Discord and the artifact Moire, our Black & White collection is a great example of what a throw could be. Edgy, warm, soft to the touch and a standout accessory for your home and travels.
Our Black & White series comes with its own carrying strap bag.
Designed in Istanbul, Made in Turkey. 
150 * 200 (cm) - 59 * 79 (inch)
700 grams - 25 ounces
100% Organic Turkish cotton
Dual-Layered Alternating Jacquard Weave
Reversible, the backside is completely inverse colored
Short Loose Tassels
Comes with a special carrying strap bag.
Oeko-Tex certified, this item is made using eco-friendly production methods and free from over 300 harmful chemicals, toxins or irritants.
All orders are FREE, worldwide. We ship with DHL Express.
Our priority is 100% satisfaction from your purchase at Begonville. In order to keep your products looking like the first day, please check out the caring instructions at the product's labels. 

If you are happy with your product, you may return it within 14 days after your purchase is received.

Please check out our FAQ page for more information.
In order to keep your product pristine, please take care with the following:
Please wash at the slowest setting your washing machine can do. It is usually marked as "Gentle mode" in most machines.
Please do not use acidic chemicals like bleach.
Our gauze fabric has crinkles that is characteristic of its nature. It can be flattened out by hanging it for prolonged periods. In order to fix this, you can wash the product again and it will be back to its original form. For this reason, we recommend drying it by laying it out at a flat surface.
Ironing is not needed and is not recommended.
If you have questions, you can contact us or check out our FAQ page for more information .
Black & White Cotton Throw - Moire
Fast Delivery
All orders are shipped within 24 hours on business days, including Saturday.
more info...
Tracking
All shipments comes with a tracking number that you can check your status whenever you want.